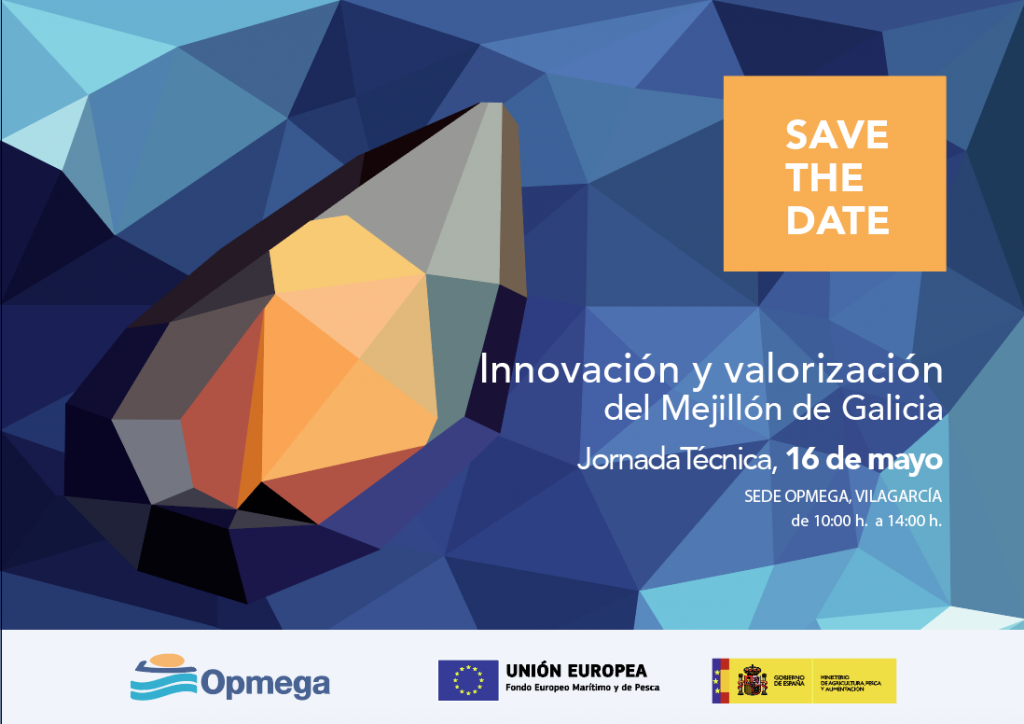 OPMEGA CELEBRATES AN EVENT ON INNOVATION AND VALORIZATION OF GALICIAN MUSSEL
Vilagarcía will host on May 16th the Technical Conference of 2019
The Organization of Galician Mussel Producers – OPMEGA – will hold a Technical Conference on Thursday, May 16, at its headquarters and in the morning, which aims to deal with the topics of main interest and relevance for the mussel sector.
Thus, after the inauguration that will take place at 9:30 in the hands of its president, Mr. Ricardo Herbón González, who will be accompanied by various authorities, will begin the exhibition of the various selected topics.
Technicians and researchers from well-known entities at national and even international level will shed light on innovation in technologies and processing machinery, as well as in product valorization through the promotion, differentiation and improvement in the management of toxin identification.
The program can be consulted in the following LINK. Attendance is free and free upon REGISTRATION.
This Conference is framed in the OPMEGA PPYC measures for 2019, financed by the Ministry of Agriculture, Fisheries and Food and the European Maritime and Fisheries Fund.